Here is what we know about the film called Rebecca coming on the streaming giant Netflix!
Well, well, well, as all the movie geeks out there who are in love with keeping up with the new tales coming out this year must be already well aware of the fact that Rebecca is a forthcoming romantic thriller film from Britain which has been directed by Ben Wheatley from a screenplay which has been done excellently by Jane Goldman and Joe Shrapnel as well as Anna Waterhouse.
The plot of the tale is based on the novel that goes by the same name and has been opened down by a very talented author, that is, Daphne du Maurier. The cast list of this movie is studded with stars.
Here is when Rebecca will release and other information about its plot!
As of right now, even a release date has been decided for the film. Rebecca is going to release on the 21st of October later this year, isn't this wonderful? The film will come to the streaming giant Netflix.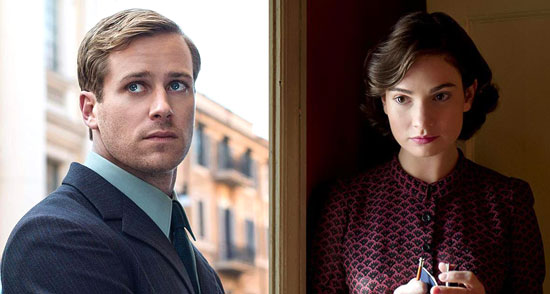 The plot of this tale throws the entire spotlight on a married young woman whose husband owns his own estate. Later on, as we dive deeper into this complex story, we come to know about the shadows that this lady has to battle. These secrets are associated with this husband's former dead wife, whose name was Rebecca. She feels as if Rebecca is still there and has to deal with Rebecca's maid, too, who is still loyal to her previous lady.
Here is what the talented cast of this upcoming tale Rebecca looks like!
The cast of the film is as follows;
Actress Lily James is going to reprise the role of Mrs. De Winter.
Armie Hammer is going to enact the character of Maxim de Winter.
Kristin Scott Thomas is going to do the part of Mrs. Danvers.
Tom Goodman-Hill is going to reprise the role of Frank Crawley
Keeley Hawes is going to enact the character of Beatrice Lacy
Same Riley is going do the part of Jack Favell
Ann Dowd is going to reprise the role of Mrs. Van Hopper.