It looks like Netflix is good with their negotiations after almost negotiation for a year or more one of the most prominent streaming device aka Netflix has sealed the deal as they buy Los Angeles century-old Egyptian theater when asked about their plans for this place they simply said that they would like to rebuild and restore it!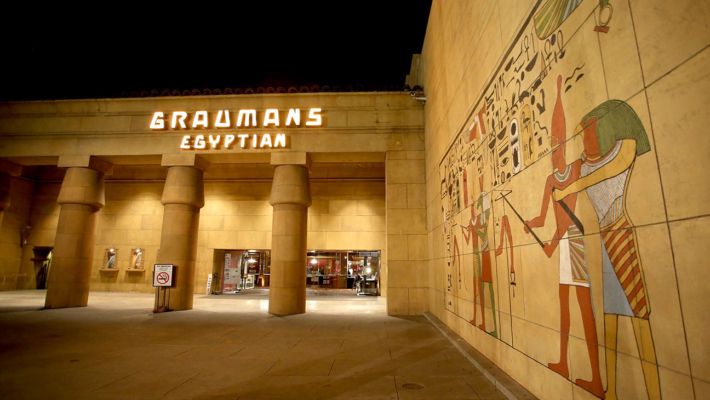 THE AGE OLD HISTORY!
The Egyptian theater opened back in 1922, and it premiered Robin Hood, starring Robert Fairbanks, well if that isn't old, then we don't know what will be.
the Egyptian theater represents the history of film in L.A. It was closed for nearly four years in 1992 under the United Artists Theatres. Since 1996, American Cinematique's chairperson Rick Nicita owned the theatre.
NETFLIX'S PLANS FOR THE EGYPTIAN THEATER
Negotiations between Netflix and American Cinematique started in late 2018 or 2019, and they have been coming up with great offers ever since recently the Egyptian theater was shut down like all other theaters around the world due to the pandemic outbreak.
Netflix has made promises of keeping the property intact as many fans are worried that Netflix might try to make a lot of changes on the heritage, the deal is almost worth $10 million.
Netflix's ideas are to exams the theater and make the full use of it, according to them this deal would provide the organization with a flow of cash that can be used in the renovation of the place, Netflix plans on organization Q&A and more film festivals and events in the theater.
We hope Netflix can keep up their words they are excited to showcase new talent to the world but preserving the age-old history of the place is a big job, the sale of this theater also brings Netflix closer to established filmmakers and new talent by offering a high-profile venue to showcase their work.
This is Netflix's new venture, and we wish them all the luck for it, we will keep fans updated on the latest news until then continue creating with us about your favorite shows and movies!